Customer Engagement,
Reimagined.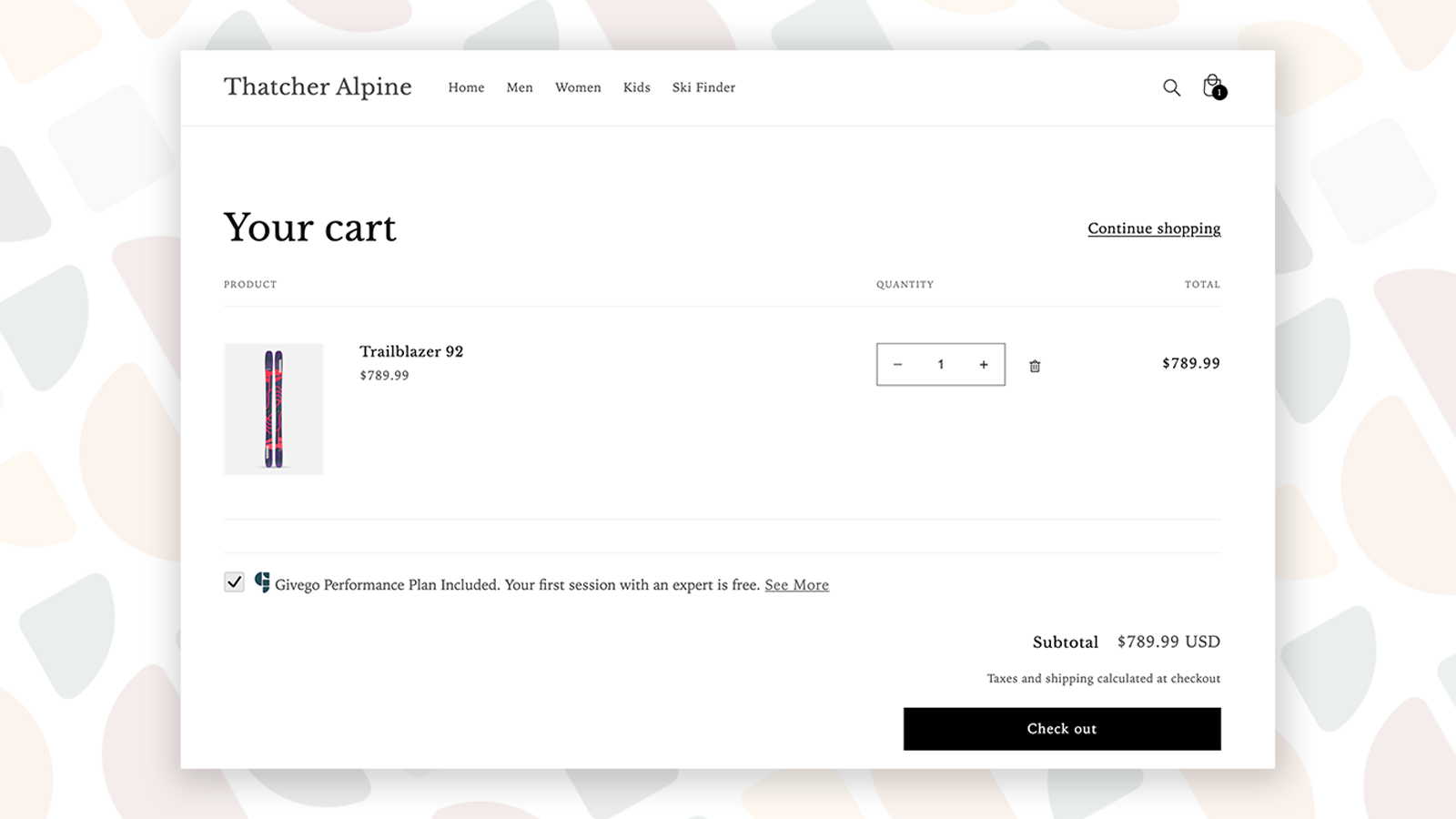 INTERGRATE
Provide more for your customers.
Seamlessly add Givego to your shopping cart experience to reduce abandoned shopping carts, create LTV, and increase product adoption.
PURCHASE
Reward your customers for their purchases.
Each customer who opts into Givego gets a session to connect with a relevant expert for free. Seriously, free.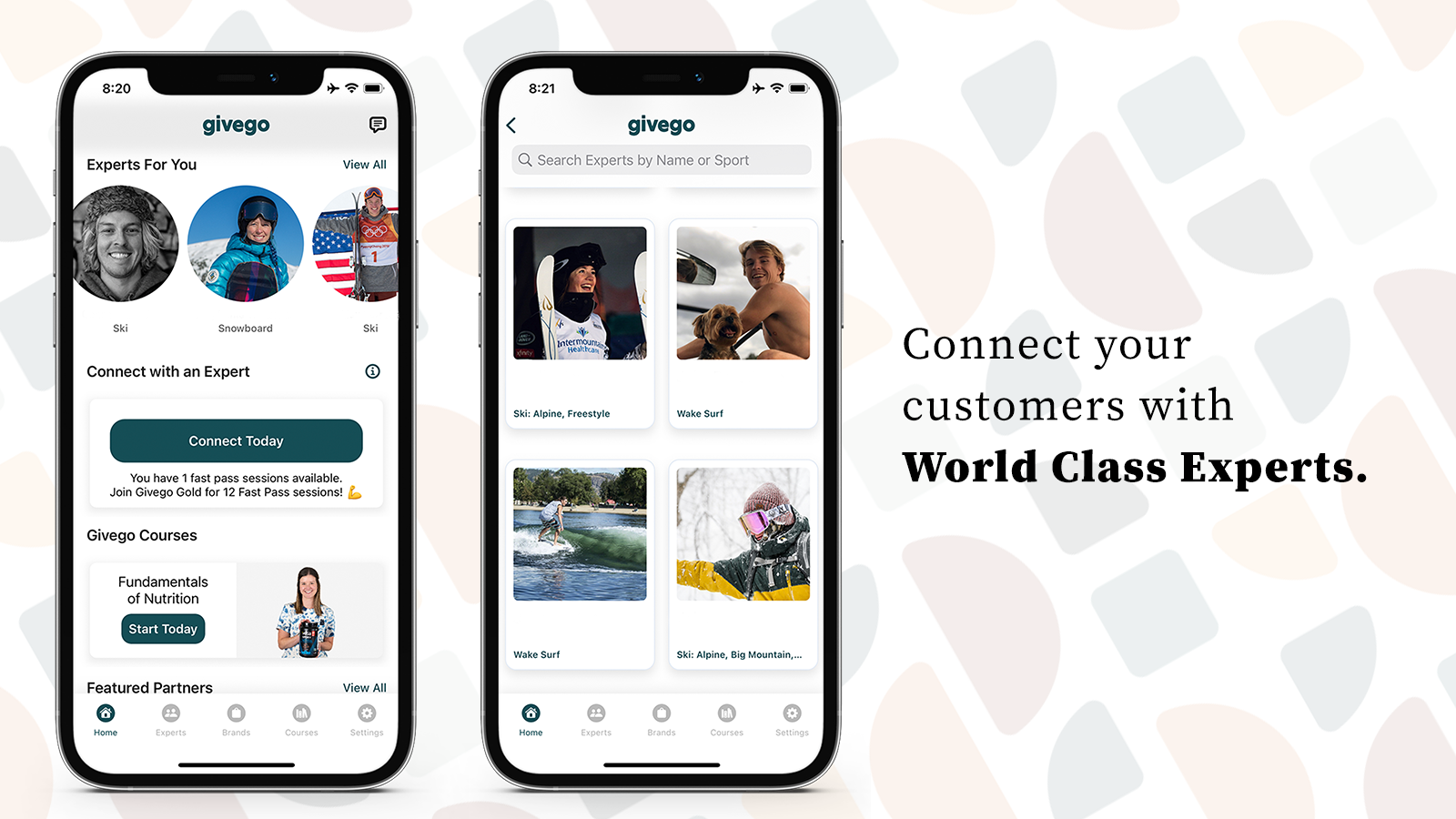 CONNECT
Gift the power of connectivity.
Your customers can connect with hundreds of experts in their field who will help them get better at using your products, so they progress more efficiently.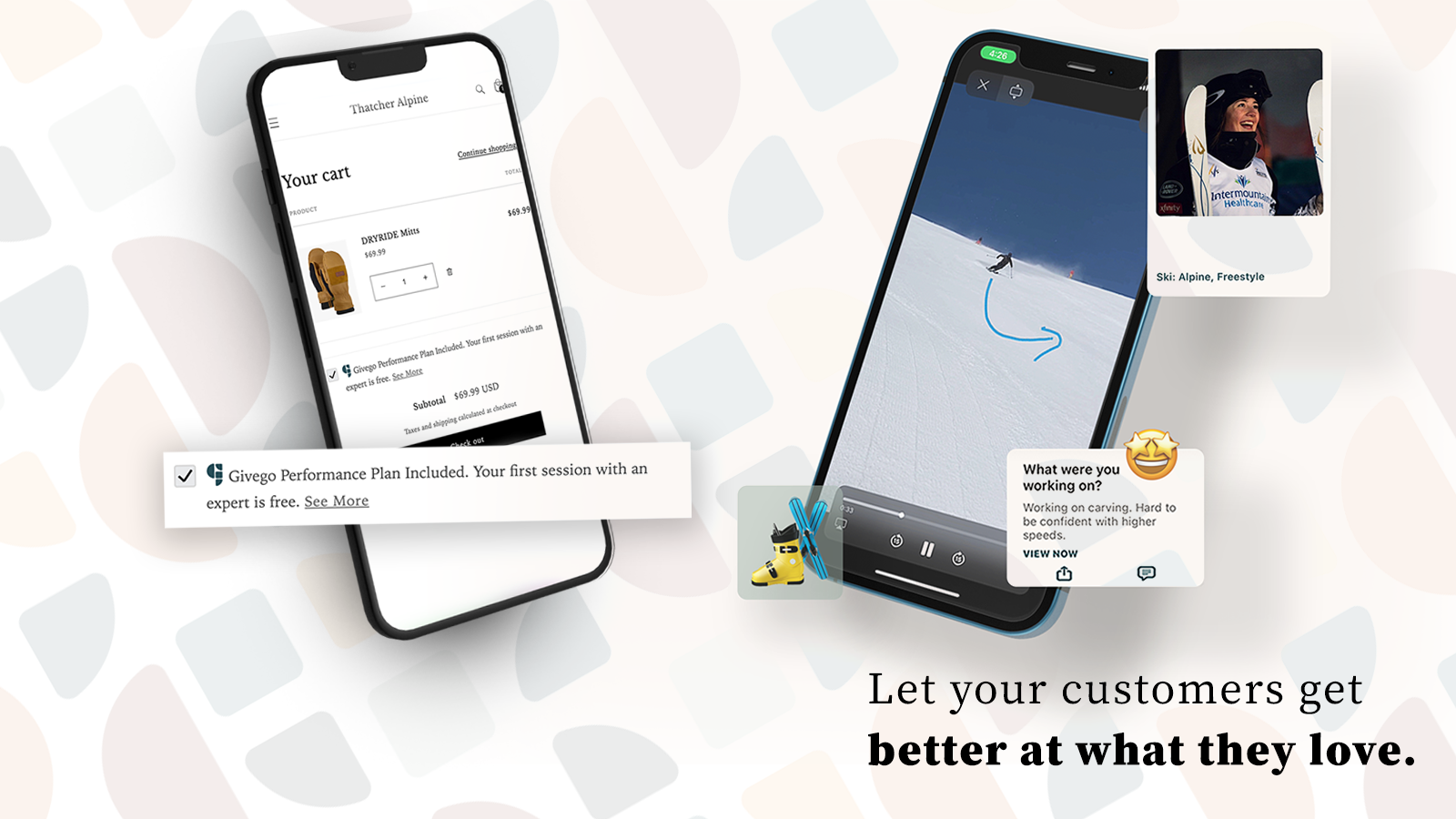 IMPACT
Create lasting value.
Givego is the most effective way to scale a greater customer experience. The brand is who is giving the session to the customer. We make you look like the hero that you are.
POWERFUL FEATURES
Here are the key features of our shopping cart integration.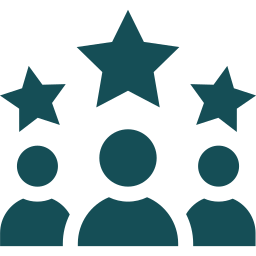 Givego Experts
Get access to our community of experts or bring on your team of brand ambassadors as experts.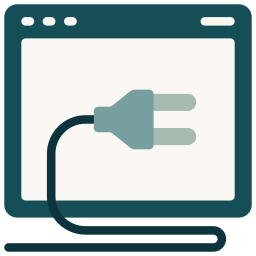 Plugin Widget
Simply activate the app to drag and drop the widget to your shopping cart page. This feature is completely customizable for your brand.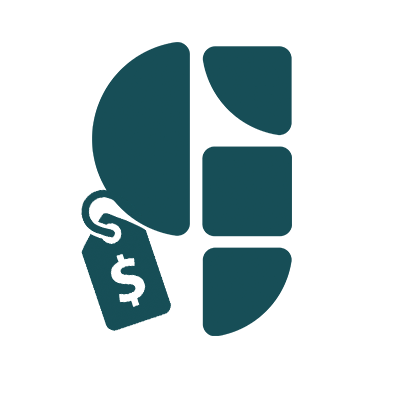 Complimentary Session Credits
Receive a complimentary credit for every purchase your customers make. Customize your offerings and add value where you see fit.
It only takes 5-minutes to setup, what are you waiting for?
Check out our Shopify app, if your company operates on a different platform let us know and we'd be happy to situate you.
What is Givego?
Givego is a marketplace that allows experts to share their wisdom and experience to make people better, really quickly. Givego has a large community of experts, all of whom are Givego Certified and are available when you need help.
Which eCommerce platforms is Givego available on?
Givego currently has a Shopify App (with more in the works) that seamlessly integrates with your shopping cart. If your brand is on a different platform, let us know. Custom integrations are offered.
How does Givego work for your customers?
Using Givego is easy for your customers. Once a customer has purchased your product, the following steps are made.
Customers create an Account.
Receive Givego Performance Plan credit
Find the Expert or Brand they want to connect with.
Choose their connection type whether it be asynchronous video upload, chat, Face-To-Face, or interactive learning courses.
Foster their connections and begin progressing at the things they love.
How much does Givego cost?
Our shopping cart integration is completely free to download and only take 5 minutes to set up.
We also offer Brand partner packages. Pricing is based on the package you choose. If you are interested in increasing your customer experience offering, let's chat about the best package for you. Learn More...