The place to be to make a difference.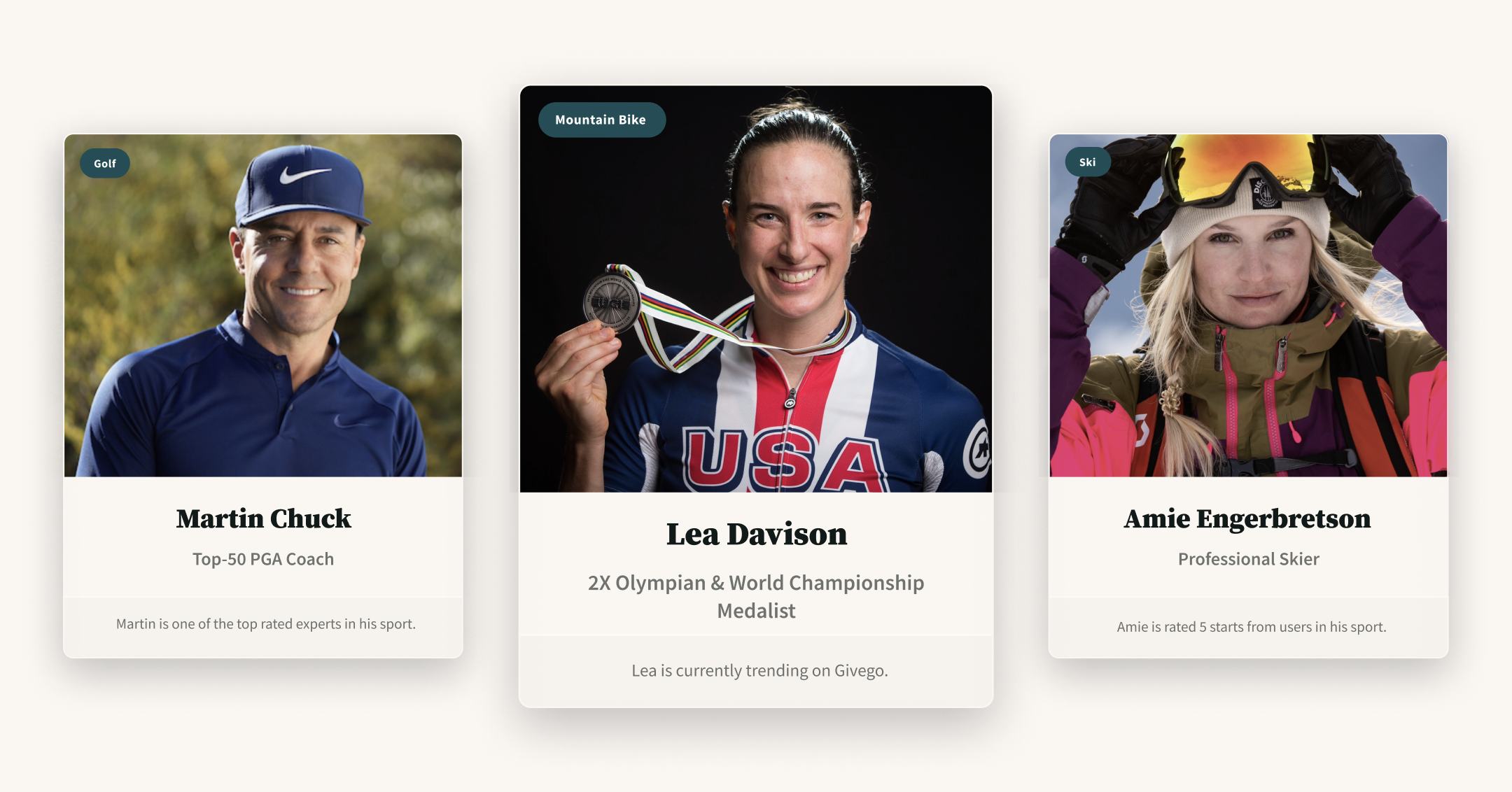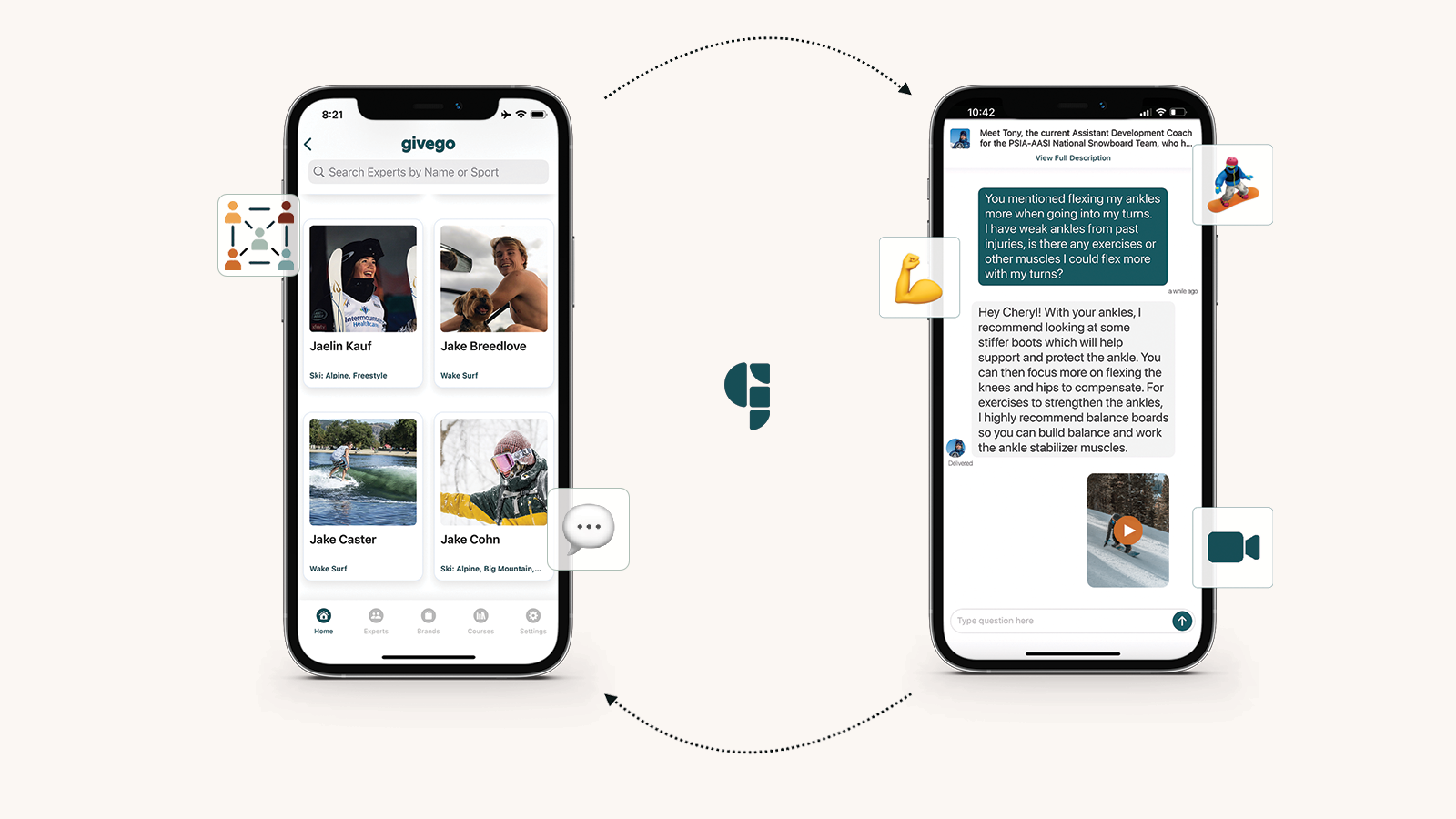 Connect with your community.
Take your wisdom and experience to the next level. Connect with thousands of users in your field through video analysis, chat, interactive content, and more.
Monetize and build your own brand.
Build a community of passionate users who share your interests and look up to you.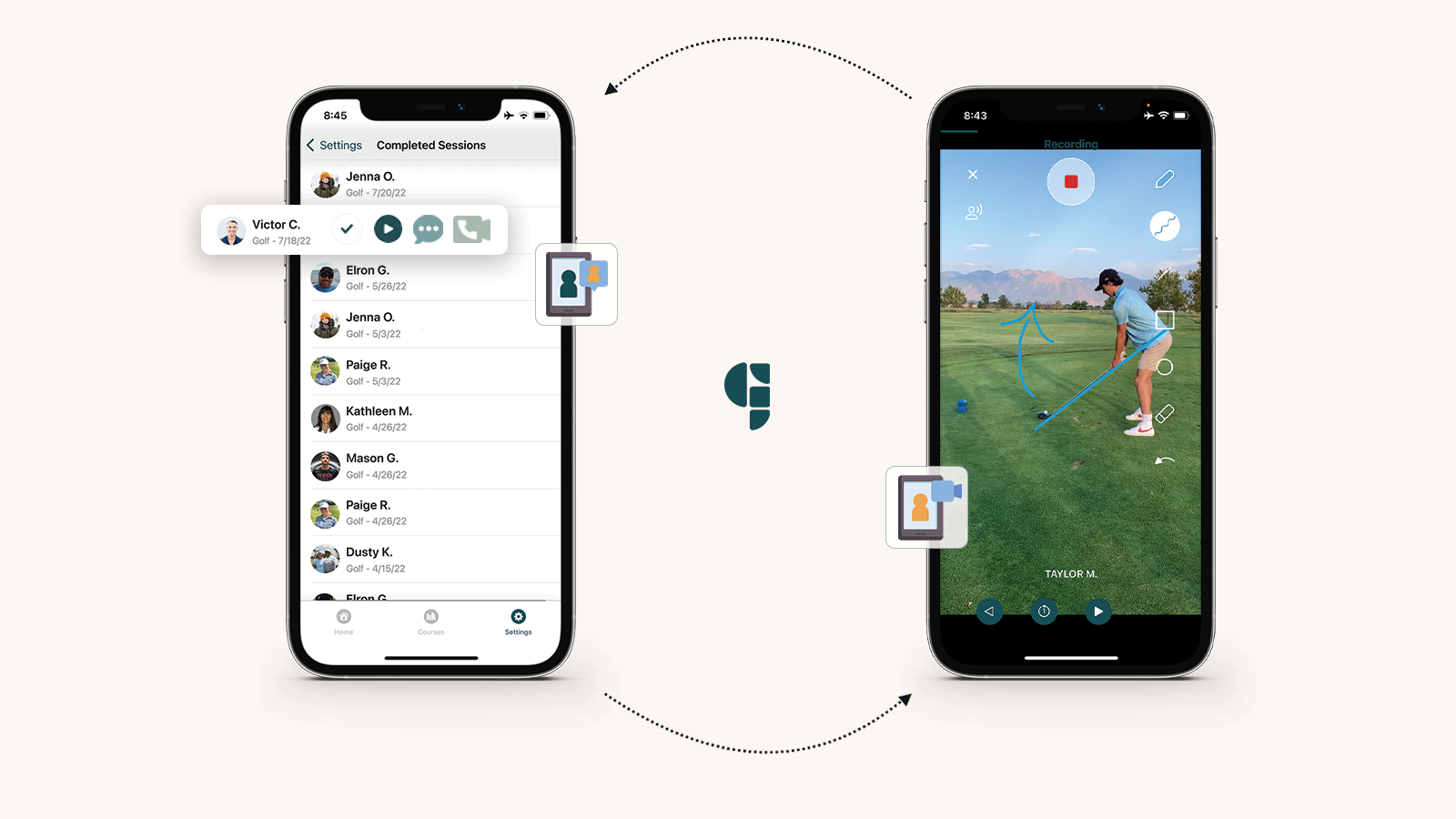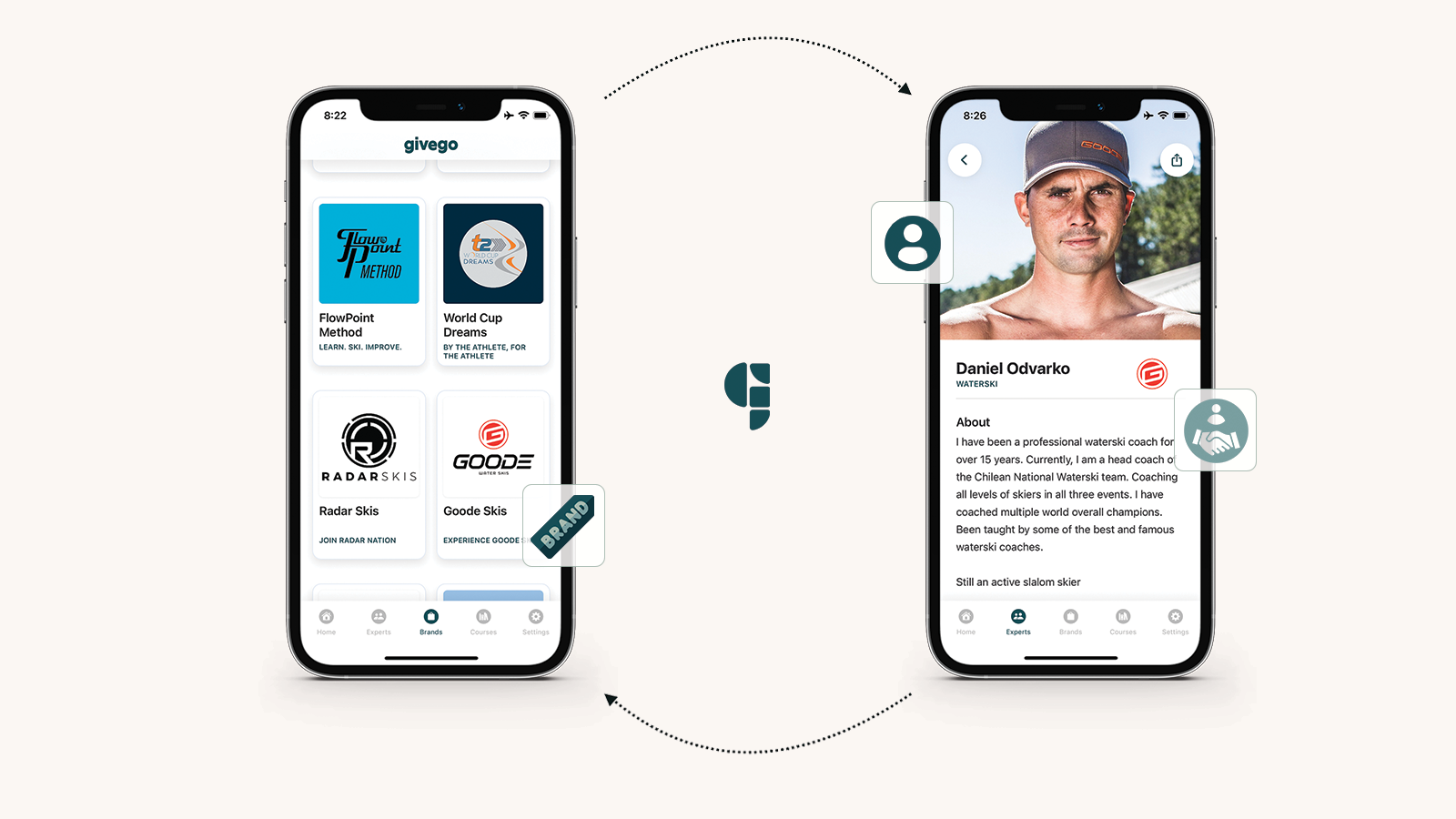 Strengthen your relationship with your sponsors.
Drive increased value and importance with the brands who support you.
Become an Expert
Take a few minutes and tell us why you think you have what it takes to be on Givego as an Expert. Due to high demand, our team will do our best to get back to you within 72 hours.
BECOME AN EXPERT
FAQ
Do you have questions about being a Givego Expert?
Who are Givego Experts?
We recruit the best experts we can. All of our experts have been accepted based on their experience, qualification, or status as professional athletes in their sport.
A few things you should know:
All of our experts have been verified through a 3rd party background check.

All of our experts have gone through Givego's strenuous application process.

All of our experts are insured and covered with general liability insurance.

All of our experts are incredibly passionate, excited, and experienced in their respected sports.
How do you assure quality assurance with the Experts?
In order for experts to gain access to the platform, each expert goes through an application process. Once they apply, Givego's Quality Assurance team reviews their information to determine if they're qualified. Each expert has provided us with as much information as they can, to prove to us that they're qualified to be coaching you. Whether it's a certification through a National Governing Body or a link to their YouTube coaching videos, we do our due diligence to make sure they're qualified and experienced enough to coach you. In some cases, we send the potential expert a video and have them coach it. If our internal sports manager (who is likely an expert themselves) is satisfied with their response, we will welcome them onboard.
Once our coaches are onboarded, much of our quality assurance is up to you! After each coaching session, our users (you) rate the expert and the experience you had with them. If an expert falls below our required rating, we will review their sessions. If they are not up to our standard, we will remove them from the Givego team.
Can I be an Expert and a User?
Yes, As of right now, you'll have to use a different email address. Simply create a user account in addition to your expert account. You'll have to use a different email address.
Our Experts insured when using Givego?
Yes. We provide insurance for our Experts.
How are Experts paid?
We pay experts as 1099 contractors through our third-party providers. Experts can request payments from the app and receive a payment within 2-3 business days.
What are the different connection types for Experts?
Direct Connect:
A Direct Connect session goes directly to you when a user chooses to upload to your profile. Allowing you to connect with your fans, following, and clients.
All experts are able to choose their Direct Connect prices and make a 75% commission and 100% tip!
Fast Pass Session:
Fast Pass sessions are accessible to all Givego experts in a sport/discipline. The first expert to claim a Fast Pass session can coach the session.
All Fast Passes are at a flat rate (plus tip!). While this is less than you make off a Direct Connect, it is a great way to pick up new clients. Most users start with a Fast Pass and follow up via Direct Connect.
Brand:
Similar to a regular Fast Pass session, users can upload to a specific brand partner. If you are associated with a brand you can receive Fast Pass sessions from them as well.
Chat Session:
Extend your connections through chat. Provide gear recommendations, drills, and more through our in-app messaging.