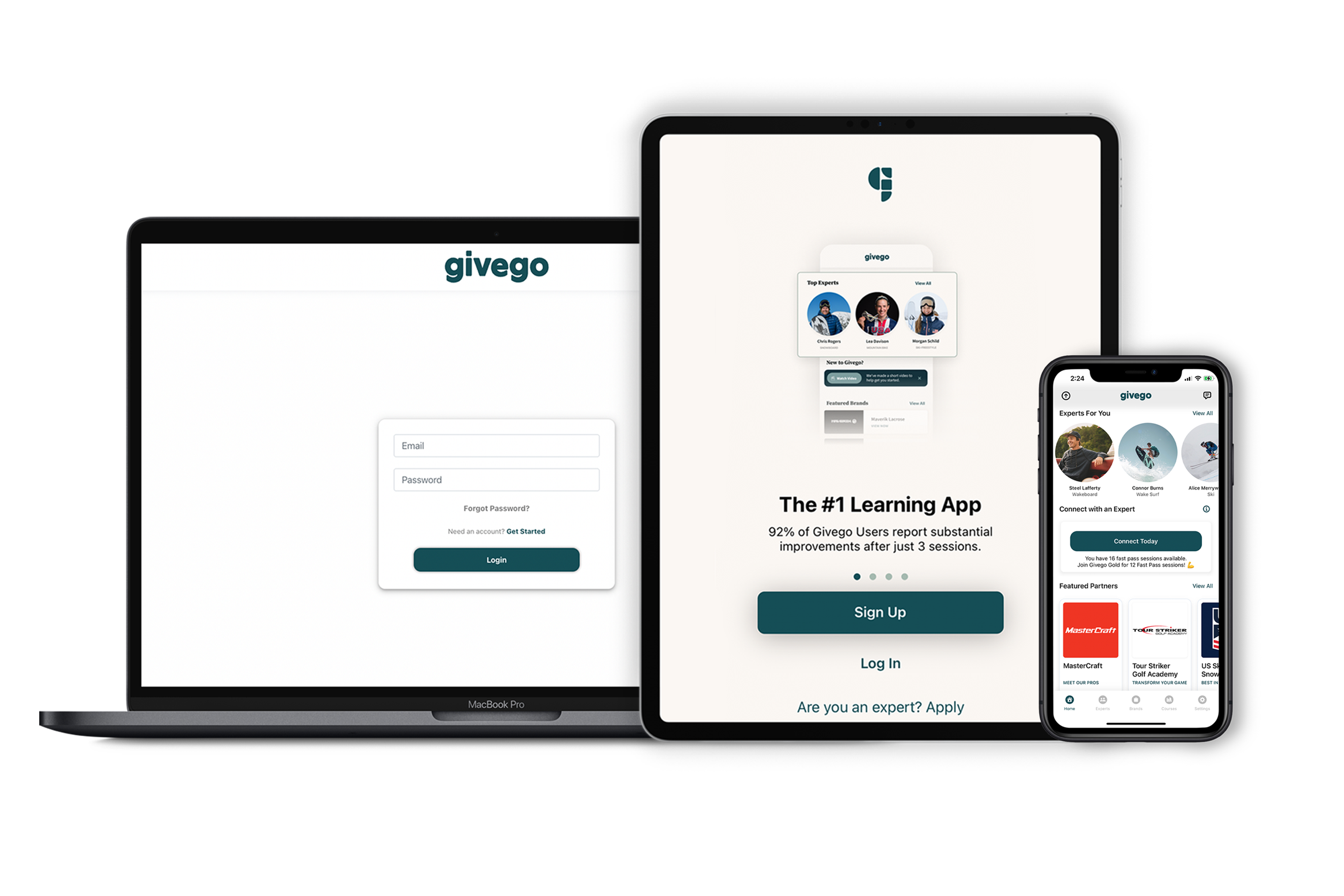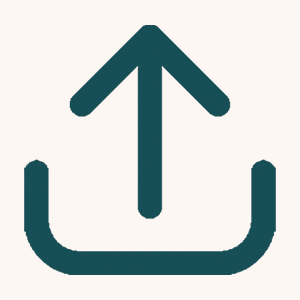 Start a Connection
With a variety of connection types, choose your expert, your brand, or your community & start your connection now.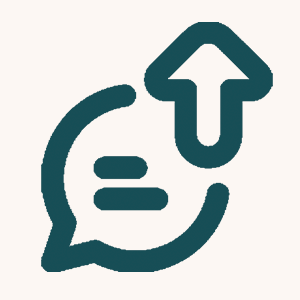 What are you working on?
Is there anything in particular that you need help with? If so, tell us and your chosen expert will be your best resource.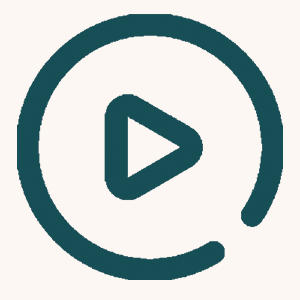 Asynchronous Connection
Your expert will connect with you through chat, video, or slow-motion analysis. Based on your needs, there is a connection type for you.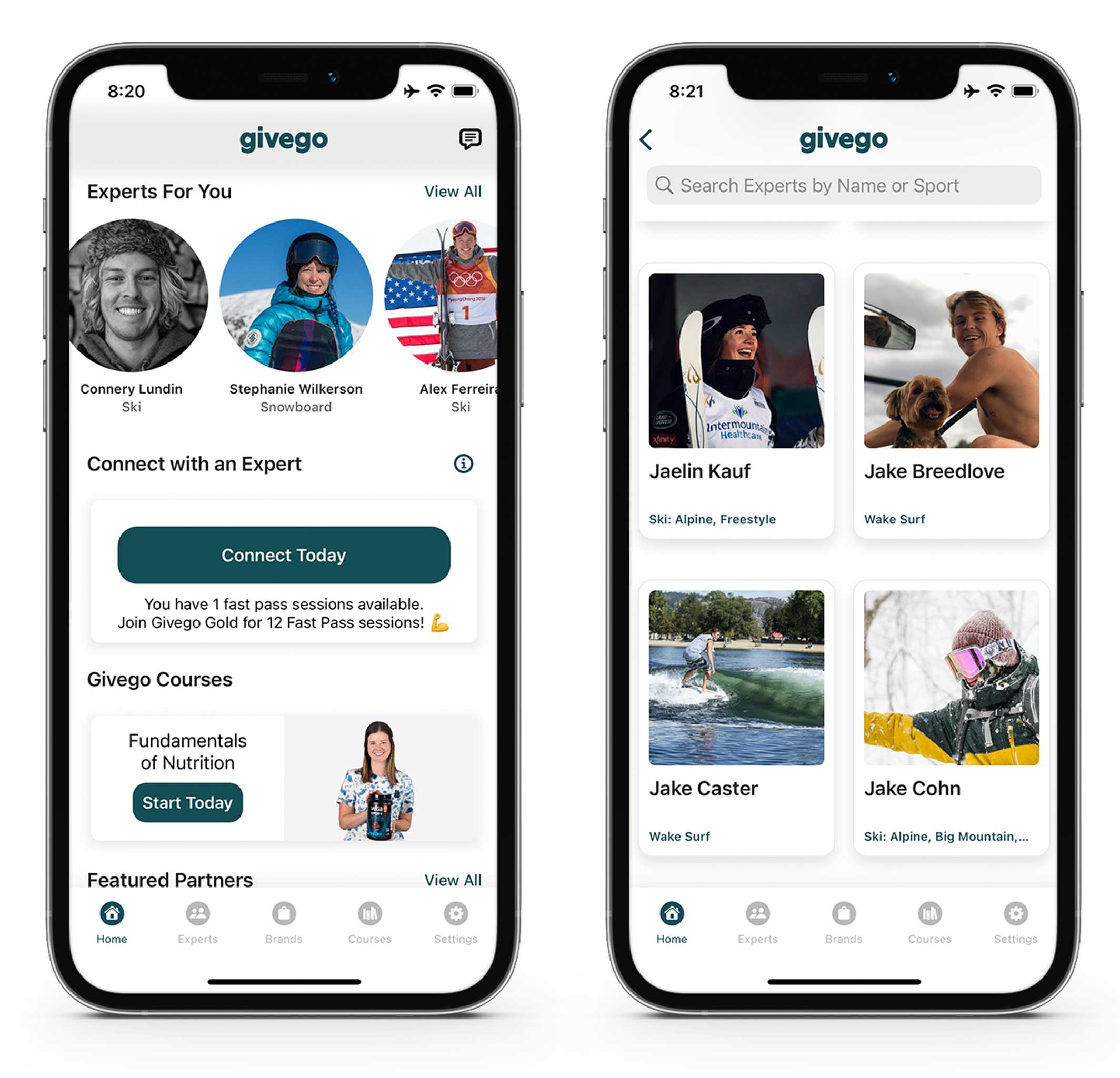 Connect with Experts curated for you.
With over 1,000 Experts in 15 different categories, Givego allows you to connect through asynchronous coaching, in-app messaging, ready-to-learn courses, and content from endorsed Experts.
Our Experts are world-class talent, from Olympic Gold Medalists and World Champions to certified coaches and instructors in their fields.
Engage & Explore industry leading Brands.
Get the most out of your purchases and connect with brands and industry Experts seamlessly. Explore brands & discover their team of experts available to help you best adopt & enjoy your new product.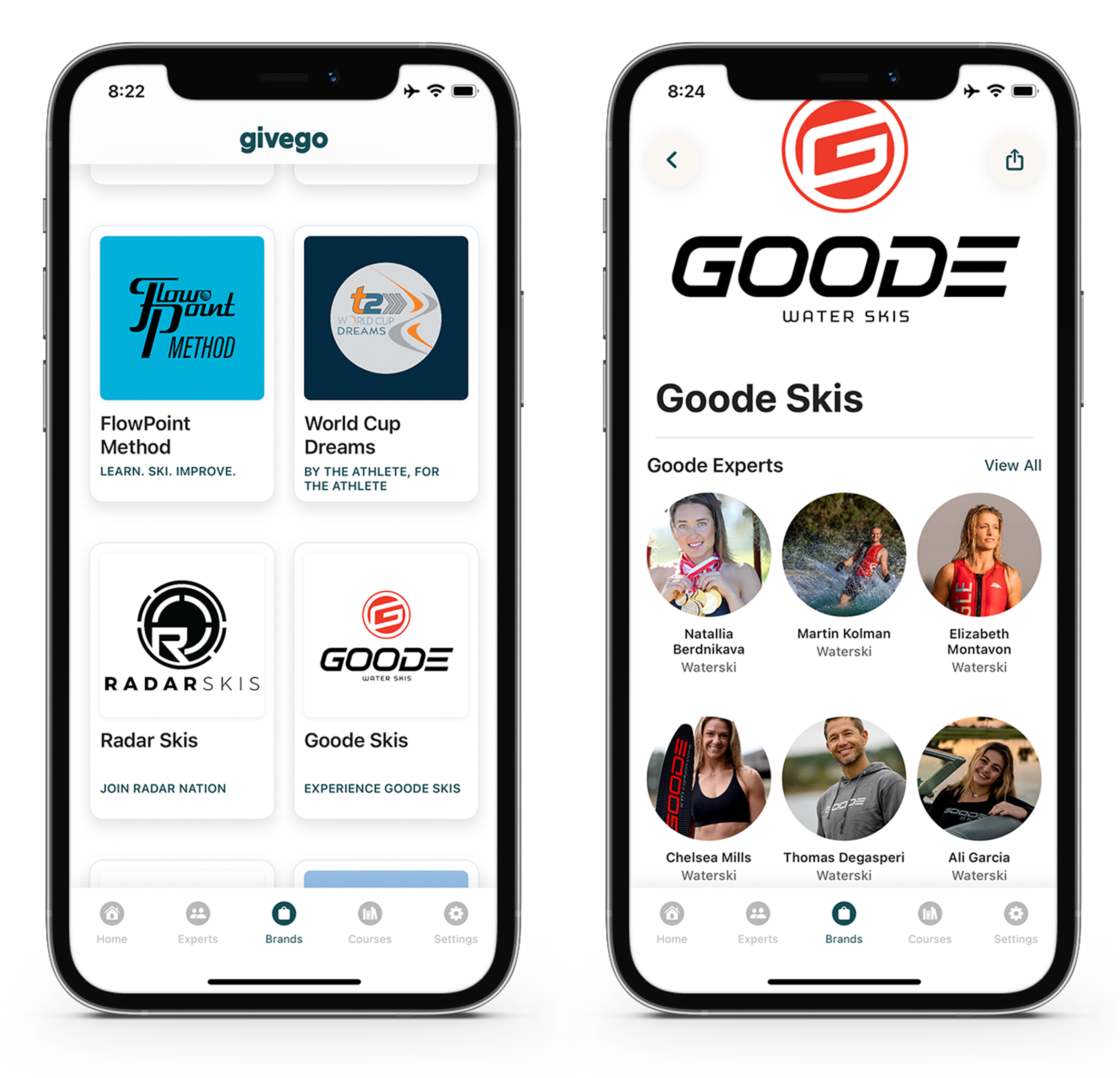 Upload directly to Experts in your category.
Begin a connection with an Expert of your choice or let us introduce you to the first available Givego Expert. Simply choose your category and connection type to get started.
Receive personalized feedback on what you're working on.
Get stop-motion ESPN-style analysis on technique and skill. Break down the fundamentals and move forward with guided progression. Allowing you to progress wherever you are with a coach in your pocket.
iOS APP
Use Givego from your iPhone. Go to the App Store, download Givego, and create your account.
DOWNLOAD
WEB APP
Create an account on our Web App and seamlessly connect with experts and brands from any device, anywhere.
CREATE ACCOUNT
Basic
FREE
Givego is free to get started.
---
Connect with Experts

In-App Messaging

Basic Content Available

Discover Brands
Most popular
Gold (Annually)
Unlock Givego's full functionality.
---
Receive 12 Fast Pass Credits (A $180 value!)

Get 20% off all Direct Connect coaching sessions

Fastest Response Times- Cut the line

Unlimited In-App Messaging

Access & discounts to ready-to-learn content

24/7 online support
Gold (Monthly)
Monthly Credits Available.
---
Receive 1 Fast Pass Credit per month

Get 20% off all Direct Connect coaching sessions

Unlimited In-App Messaging

Access to ready-to-learn content
FAQ
Do you have questions about Givego?
What is Givego?
Givego is a marketplace that allows experts to share their wisdom and experience to make people better, really quickly. Givego has a large community of experts, all of whom are Givego Certified and are available when you need help.
Who can use Givego?
Anybody can use Givego, however, there are different types of users. Givego users range from individuals who pay per session, Gold subscribers who become members, or users who were invited to Givego through a brand partner.
It does not matter the type of person you are. If you are doing a sport or activity that we have experts in, use Givego. Givego has been built to cater to any ability level. Our experts are well versed and fully capable of providing productive feedback to you, no matter your ability level.
How does Givego work?
Create an Account.
Pick your Package.
Find the Expert or Brand for you.
Choose your connection type whether it be asynchronous video upload, chat, Face-To-Face, or interactive learn courses.
Foster your connections and begin progressing at the things you love.
Who are Givego Experts?
We recruit the best experts we can. All of our experts have been accepted based on their experience, qualification, or status as professional athletes in their sport.
A few things you should know:
All of our experts have been verified through a 3rd party background check.

All of our experts have gone through Givego's strenuous application process.

All of our experts are insured and covered with general liability insurance.

All of our experts are incredibly passionate, excited, and experienced in their respective sports.
How do you assure quality assurance with the Experts?
In order for experts to gain access to the platform, each expert goes through an application process. Once they apply, Givego's Quality Assurance team reviews their information to determine if they're qualified. Each expert has provided us with as much information as they can, to prove to us that they're qualified to be coaching you. Whether it's a certification through a National Governing Body or a link to their YouTube coaching videos, we do our due diligence to make sure they're qualified and experienced enough to coach you. In some cases, we send the potential expert a video and have them coach it. If our internal sports manager (who is likely an expert themselves) is satisfied with their response, we will welcome them onboard.
Once our coaches are onboarded, much of our quality assurance is up to you! After each coaching session, our users (you) rate the expert and the experience you had with them. If an expert falls below our required rating, we will review their sessions. If they are not up to our standard, we will remove them from the Givego team.
How long until I hear back from my Expert?
Response times vary based on the availability of your expert.
Direct Connect: This means that you have chosen a particular expert. These sessions tend to have a bit longer response times as you're waiting on one and only one expert. We strive to have direct connect sessions answered within 72 hours. If you follow your expert on social media and know that they are at a big event- like The World Championships or Olympics, please expect longer response times. We'll do our best to get them answered within 72 hours. If not, we'll reach out to you and see if you'd like to change your expert. At any time, you can contact hello@givego.io.
Fast Pass Session: Fast Pass Sessions are first-come-first-serve. That means that when you upload a session, you're sending your session to all the experts in a specific category/discipline. The first expert available to coach your session will take it.
You can also upload sessions to sub-communities, which will also give you a chance for faster response times. Think: Upload to MasterCraft Experts, U.S. Ski & Snowboard Experts, or a different sub-community. The first expert to claim your session will be your expert. We strive to have Fast Pass sessions completed within 48 hours.
How do I pay an Expert?
You do not pay the expert directly. We pay the expert for you. You simply pay per session, or you pay your subscription fee, and we take care of the rest. Please tip your expert if you're satisfied! We do not take any cut out of the tip- it all goes to the expert.
Can I choose my Expert?
Yes. To choose your expert simply go to their profile and select Direct Connect or upload through the Direct Connect portal. You can then upload it to an expert of your choice. All experts set their own Direct Connect prices which can vary.
Can I tip my Expert?
Yes. After each session, you have the opportunity to tip your expert. The best part is, that Givego does not take any of the tips. It goes right into the expert's pocket.
How do I apply a promo code?
Open up your Givego account.


Click

Settings

and scroll down to the

Membership

section.


Click

Join Today

and select

Yearly


Add in a payment method either Credit Card or Apple Pay

(You will

not

be charged for your first year's subscription. If you are given a free subscription code. This will allow you to tip experts and buy more Direct Connect sessions at a discount rate.)


Click

Add Promotion

and enter your code then press

Apply.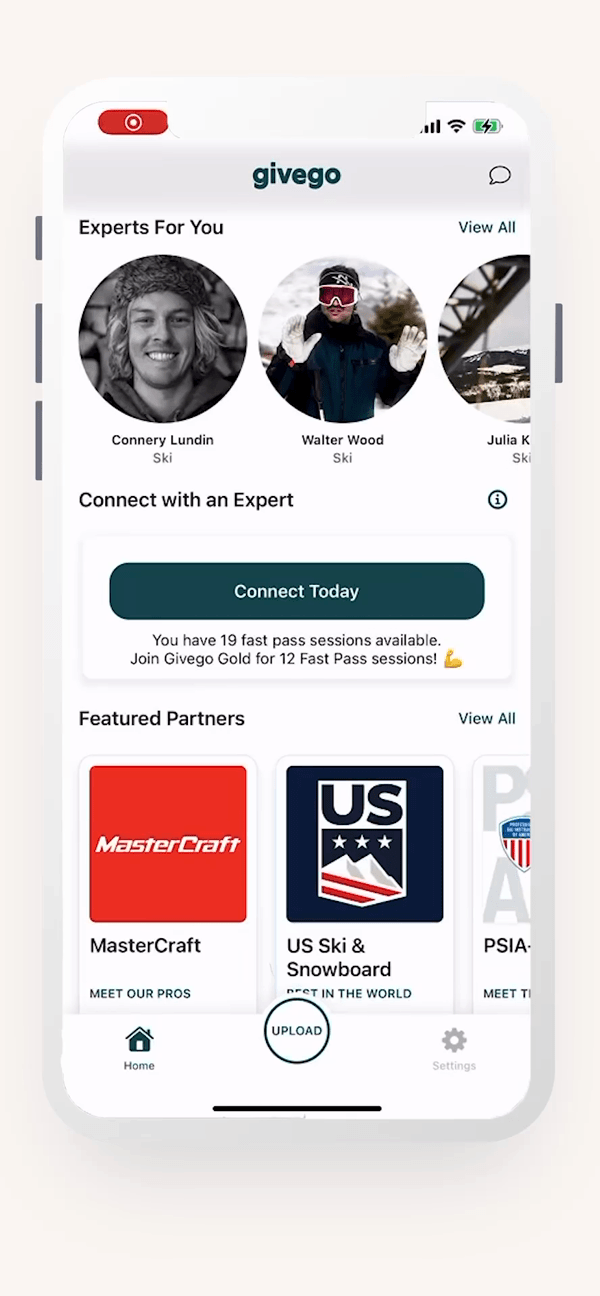 How do I buy sessions?
Click

Settings

and scroll down to the

Membership

section.


Click

Add Fast Pass Session

and choose payment method then purchase.